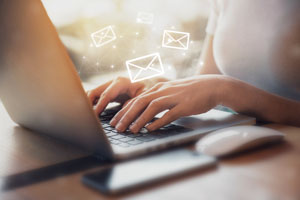 One upgrade you should consider for your business is the integration of Microsoft Office 365. Not only can this service increase productivity, but it can also cut costs while offering the latest in trusted business applications and program upgrades available. A business equipped with Office 365 allows members to collaboratively work the way they work best—whether they are in or out of the office.  
Office 365 is a subscription-based Microsoft service, offering well-known Office programs, such as Word, Excel and PowerPoint. Office 365 provides easy management functions, as well as 24/7 phone support and continuous backup of your company's most important, secure files. Fully customizable, with compatibility on a number of different devices and platforms, Office 365 is the preferred application for many businesses—large or small. The main reasons why your business may want to invest in Office 365 are:
The ability to keep your business up and running, even if disaster strikes.

Having built in data security, which lets you control who has access. 

Being able to work from anywhere at anytime. With Office 365, there's no need for a VPN setup, all you need is internet access.

Gaining 100% of control. If you misplace your laptop or work phone, you can easily wipe all confidential data from your devices; if your laptop breaks, your data is stored in an online storage system.
Let the Open Tier Systems team of developers extend the standard capabilities of your Office 365 subscription. Our techs can provide your business with a unique and tailored program to fully support your company's needs. We offer ongoing support even after installation to ensure full coverage for your company.
As a leading provider of top-to-bottom IT and VoIP services and solutions for small to mid-sized companies throughout the Greater Philadelphia and Delaware Valley regions, it is our goal to reduce your risk of downtime with uninterrupted services. Schedule a free consultation with us today to find out how our solutions can help streamline the way your company works.