Open Tier Systems is a leading provider of top-to-bottom IT services and solutions for small to medium sized businesses in the Greater Philadelphia and Delaware Valley regions.

Our primary goal is to provide dependable, efficient and cost-effective solutions through superior service. We pride ourselves in our ability to deliver responsive and timely solutions, tailored to the unique needs of your business. By harnessing the power of a high quality IT services and solutions firm, our clients are empowered to meet and exceed the economic and competitive challenges they face in today's rapidly evolving market.
Open Tier Systems is vendor and carrier agnostic, which allows us to focus our efforts on delivering the highest quality services and solutions. We always strive to recommend solutions that meet our clients' business goals and objectives, budgetary requirements and technology needs.
About the Founder and President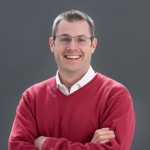 Brian McCarthy, Jr. is Founder and President of Open Tier Systems, LLC. In his role, McCarthy handles the day-to-day operations of Open Tier Systems, as well as managing business development and strategy. He is an accomplished IT professional with over 15 years experience in business IT systems, management and consulting. Prior to founding Open Tier Systems, McCarthy led IT planning and management for Adaptive Digital Technologies in Plymouth Meeting, PA.
McCarthy is an avid tech enthusiast, 4th degree black belt in Taekwondo, amateur chef, and relentless Philadelphia sports fan. He lives in East Norriton, PA with his wife, two daughters and their dog, Maddy.